DUI REFUSALS—EARLY REINSTATEME POSSIBLE IN UTAH EFF 05/2023
GET YOUR LICENS BACK EARLY ON DUI REFUSAL CASES IN UTAH–CALL/TXT JAKE (801) 373-6345
OLD LAW.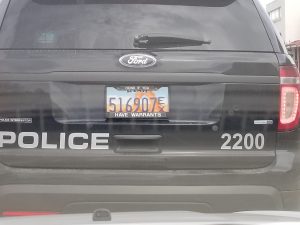 If you refused a lawful order for a chemical test (blood draw or breathalyzer) you lost your license for 18 months on the first offense. No early reinstatement was possible in Utah.
NEW LAW.
A first time DUI chemical test refusal still suspends your license for 18 months, but you can obtain an early reinstatement after 90 days if you chose to be interlock driver.
HOW TO APPLY FOR EARLY REINSTATEMENT CAUSED BY A UTAH DUI REFUSAL
First Step.  After the Arrest. After your first arrest for driving under the influence and refusal to submit to a chemical test you are entitled to a 10 day DLD hearing. If the Utah DLD administratively revokes your license for 18 months, you may be eligible to reinstate your license early. See Utah Code 41-6a-521(7).
First Step: Administrative 18 month Refusal Revocation. You must have served at-least 90 days on your initial 18 month Utah DUI chemical test refusal to qualify.
Second Step: Get a DLD Hearing. You must ask the Utah Driver's License to become a voluntary interlock restricted driver by contacting the hearing officer.
Third Step: Get and Install an Ignition Interlock Device. Get and install an interlock on all cars that your drive and own.
Fourth Step: Attend DLD Hearing. Attend the DLD hearing. Video or in-person are available.
Fifth Step: Pay to Play. You can't have any other outstanding issues with your Utah driver's license. You must pay all outstanding fines and reinstatement fees.
Sixth Step: Pass the Driver's Licensing Tests Again. You have to pass all tests associated with getting your license back. You will remain an interlock restricted driver for 3 years, well after your DUI criminal case closes. Any screw-up with removing or tampering with your interlock will revoke your license for the full initial 18 month period.
TEXT/CALL UTAH DUI ATTORNEY JAKE GUNTER (801) 373-6345 FOR A FREE CONSULT. HE CAN NORMALLY TELL YOU OVER THE PHONE IF YOU HAVE A CASE