Utah's District Courts
Utah District Courts–The Break Down
Utah's upper trial court—The District Court, is truly like the days of Lincoln where the judges rode the circuits. Most all the down south Utah district courts have judges who cover multiple counties and drive. Every Utah judicial district covers multiple counties, but in southern Utah the judges will commute long distances to convene court.
Utah's 1-4 District Courts are from Northern Utah, down I-15 to Provo.

Utah's 5-8 District Courts are the rural southern Utah districts with little court filings.
1st Judicial District (12,051 filings in 2022).
Box Elder County
Cache County
Rich County
2nd Judicial District (42,009 filings in 2022. Third most filings in Utah)
Davis County
Morgan County
Weber County
3rd Judicial District (105,076 filings in 2022. Most filings by far)

Salt Lake County
Summit County
Tooele County
4th Judicial District (45,324 filings in 2022)
Juab County
Millard County
Utah County
Wasatch County
5th Judicial District (14,781 filings in 2022)
Beaver County
Iron County
Washington County
6th Judicial District (4,443 filings in 2022)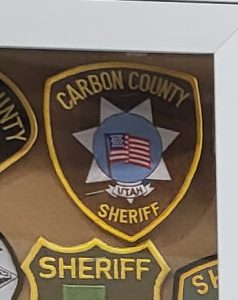 Garfield County
Kane County
Piute County
Sanpete County
Sevier County
Wayne County
7th Judicial District (4,191 filings in 2022).
Carbon County
Emery County
Grand County
San Juan County
8th Judicial District (5,400 filings in 2022)
Daggett County
Duchesne County
Uintah County