WHAT ARE SENTENCE AGREEMENTS IN UTAH CRIMINAL CASES?
CALL/TXT PROVO, UT CRIMINAL DEFENSE ATTORNEY JAKE GUNTER (801) 373-6345
What is a Utah Criminal Sentencing Bargain?
Make sure you read the blog about what a plea bargain is first. A Utah criminal sentencing bargain is where you and the prosecuting attorney agree to particular sanctions and punishments. Sentencing agreements could be classes to take, amount of jail time, fine amount or how long probation is. Sentencing agreements can be many.
Who Ultimately Approves a Sentence Bargain? The Judge.
The prosecution and the defense team can agree all they want, but ultimately it is the judge who blesses or rejects any sentence agreements. Hiring an experienced Provo, UT criminal defense attorney is critical to knowing whether and under what circumstances a judge will reject the party's sentencing agreements.
When and How are Sentence Bargains Worked Out?
Your Provo, Utah criminal defense attorney works out sentencing agreements in-between court hearings, on the phone and in court. In most Class A Misdemeanors and all felonies, all sentence agreements are reduced to writing called a "plea statement" or "Statement of Defendant in Advance of Plea." Google it.
It has always been extremely difficult to reach prosecutors. During COVID and video court it is even harder. In the older days you went to court and had a chance to speak with the prosecuting, where you could get a lot of business done.
What are the chances a judge will reject a sentencing bargain? Most judges will approve 99 percent of sentence agreements in Utah criminal cases. Most judges feel that the parties know the case better than the judge ever will and therefore the judge should accept the sentence agreements.
Common Areas Judges Reject Sentence Agreements.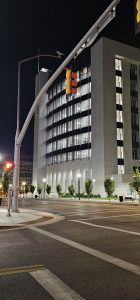 (1). Sex Offenses. Sex offenses are a specialized area of law where judges can and do reject sentencing agreements. Plenty of defense counsel and prosecutors have been caught off guard with their clients are sent to prison, while jail was bargained for.
(2). Judge's Particulars. Knowing your judge as a Provo, UT criminal defense attorney is critical. Nearly every single judge has one or two particular crimes or groups of people that they sentence more harshly than others. Some judges will throw people in jail on Misdemeanor B driving offenses when there are multiple convictions. Other judges have great respect for veterans and will sentence more leniently. This author has seen judges particular to college students and the elderly.
If you were pick common areas where judges will deviate from agreed to sentencing bargains, they are the following (even on first offense):
(a). Physical Child Abuse.
(b). Assault & Battery.
(c). Sex Offenses.
(d). DUIs involving accidents with property only or even with slight bodily injuries.
(e). Victim crimes, above victimless crimes.
Examples of Common Sentencing Agreements.
Sentencing agreements occur in both federal, military and state courts. Sentencing agreements occur in Utah justice court and in district court.
Here are some common Utah Justice Court sentencing agreements.

(a). "Judge, the parties agree to 12 months of court probation. The bail schedule fine is $690 which can be paid over time or as instructed by this Court."
(b). "Judge, the parties have the following proposed sentencing agreement for the Court's consideration, its as follows: 5 days jail, to be served on consecutive weekends, coordinated through the jail. Jail must be served within the next 30 days. A bail schedule fine of $1,405 for the DUI and the remaining charges are dismissed."
(c). "Judge, the parties have the following proposed sentencing agreement for the Court's consideration, its as follows: 12 months court probation. The defendant must take an anger management class as approved by the Court within 30 days and file proof thereof."
Is a Sentencing Agreement a Contact Between you and the Prosecution? Yes.
Although rarely litigated, when sentencing agreements are offered by the prosecution and accepted by the defense, they are an enforceable contract. Yet any other terms are still being negotiated will void all other agreements until a final plea and sentence agreement are reached.
What Happens if You Fail to Comply with Sentencing Agreements?
Failure to follow a Judges written or oral orders can have significant consequences. Failure to follow agreed to sentencing terms will land you in an order to show cause hearing.
Orders to Show Cause. On the court's own initiative or the prosecutor's initiative, either can bring a motion for an order to show cause. An order to show cause issued from the court is an order to appear and explain why you didn't comply with the court's orders. Once you are found responsible for the OSC, the court has a variety of sanctions at its disposal.
CALL/TXT PROVO, UTAH CRIMINAL DEFENSE ATTORNEY JAKE GUNTER (801) 373-6345