MASTER LIST OF ALL UTAH WILDLIFE CRIMES
UTAH WILDLIFE CRIMES DEFENSE ATTORNEY–JAKE GUNTER
Things to remember about Utah Wildlife Crimes:
(1). All Utah misdemeanor or felony convictions, diversions or plea in abeyance carry hunting fishing license suspensions. 3, 4, 5 and years for Misdemeanors C, B, A and felonies. Defined trophy animals carry double suspension times.
(2). Most Utah poaching, DNR and wildlife crimes carry mandatory statutorily defined restitution amounts.
(3). Some felony wildlife hunting crimes carry mandatory jail.
(4). A Utah hunting wildlife conviction often transfers back to you home state.
Below is a total list of all Utah wildlife crimes in Utah and their corresponding fines and charge level.
WR1050 HARVEST BRINE SHRIMP W/O VALID COR 23-19-1 MB N $1,950
WR1100 FISHING W/O VALID LICENSE 23-19-1 MB N $160 $60 N 90% $60 suspended upon proof of valid license
WR1150 HUNT/TRAP W/O LICENSE – INCLUDES LENDING 23-19-1 MB N $210 $60 suspended upon proof of valid license
WR1200 HUNT/TRAP W/O LICENSE – INCLUDES LENDING 23-19-1 MB N $210 $60 suspended upon proof of valid license
WR1250 NON-RES HUNT BIG GAME/BEAR/COUGAR W/O LICENSE 23-19-4 MB
WR1300 HUNT ON A CWMU W/O PERMIT 23-23-10 MB N $170
WR1350 HUNT BIG GAME ON CWMU W/O PERMIT 23-23-10 MB
WR1400 PURCHASE OF FURBEARER LICENSE W/O EDUCATION 23-19-11.5 MB
WR1450 WILLFUL UNLAWFUL SALE OF A LICENSE 23-19-15 MB N $290
WR1500 UNLAWFUL SALE OF A LICENSE W/O HUNTER SAFETY CERT 23-19-15 MB N $210
WR1550 UNLAWFUL PURCHASE OF LICENSE WITH FTA 23-19-15 MB N $680
WR1600 UNLAWFUL PURCHASE BY MISREPRESENTATION 23-19-5 MB N $290
WR1700 UNLAWFUL PURCHASE OF LICENSE WHILE ON REVOCATION 23-19-9 MB
WR1750 UNLAWFUL ALTERATION OF A LICENSE/PERMIT/TAG/COR 23-20-27 MB
WR1800 DEALING IN FURS W/O A VALID REGISTRATION 23-18-5 MB N $680 $0
WR2000 TAKING/POSSESSION OF PROTECTED WILDLIFE-FISH 23-20-3 MB N $190
WR2001 TAKING/POSS OF PROT WILDLIFE OVERLIMIT-FISH 23-20-3 MB Y $190
WR2060 POSSESSION OF CORN/BAIT WHILE FISHING 23-20-3 MB N $150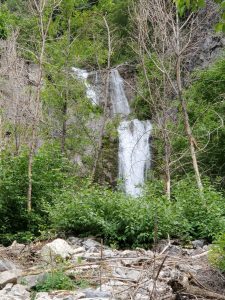 WR2100 TAKING/POSSESSION OF PROTECTED WILDLIFE-FISH 23-20-3 MB Y $290
WR2200 TAKING/POSSESSION-PROTECTED WILDLIFE-SMALL GAME 23-20-3 MB Y $190
WR2201 TAKING/POSSESSION OF PROTECTED WILDLIFE-OVERLIMIT 23-20-3 MB Y $190
WR2202 TAKE/POSS PROT WILDLIFE-EFORE/AFT LGL HRS SM GAME 23-20-3 MB Y $190
WR2300 TAKING/POSSESSION-PROTECTED WILDLIFE SMALL GAME 23-20-3 MB Y $190
WR2301 TAKE/POSS PROT WILDLIFE -BEF/AFT LGL HRS MIGR BIRDS 23-20-3 MB Y $190
WR2302 HUNTING MIGRATORY BIRDS W/O VALID STAMP 23-20-3 MB N $140
WR2370 UNLAWFUL POSSESSION OF TOXIC SHOT 23-20-3 MB N $140
WR2400 TAKING/POSSESSION OF PROTECTED WILDLIFE 23-20-3 MB Y $680
WR2401 TAKING/POSSESSION OF PROTECTED WILDLIFE-ANTLERS 23-20-3 MB Y $290
WR2460 POSSESSION OF FIREARM BY PURSUIT ONLY PERMIT HLDR 23-20-3 MB Y $680
WR2461 POSSESION OF FIREARM BY ARCHER/MUZZLELOADER PERMIT HLDR 23-20-3 MB
WR2462 SHOOTING IN A RESTRICTED OR CLOSED AREA 23-20-3 MB N $240
WR2463 UNLAWFUL BAITING OR METHODS OF BAITING BEAR 23-20-3 MB N $240
WR2470 UNLAWFUL METHODS OF TRAPPING 23-20-3 MB N $240
WR2500 TAKING/POSSESSION PROTECTED WILDLIFE-BRINE SHRIMP 23-20-3 MB Y $1,950
WR2521 FAILURE TO HAVE COR AT HARVEST LOCATION 23-20-3 MB N $800
WR2522 FAILURE TO HAVE HELPER CARD ON PERSON 23-20-3 MB N $800
WR2523 NO SEINER/ALTERNATIVE SEINER AT HARVEST LOCATION 23-20-3 MB N $800
WR2524 FAILURE TO PROVIDE ACCURATE HARVEST RECORDS 23-20-3 MB N $800
WR2525 FAILURE TO SUBMIT ANNUAL REPORT 23-20-3 MB N $800
WR2561 INTERFERE W/HARVESTING-DISTURBING STREAK OF EGGS 23-20-3 MB N $800
WR2562 INTERFERE/REMOVING EGGS W/O PERMISSION 23-20-3 MB N $800
WR2563 INTERFERENCE – INCROACHMENT WITHIN 300 YDS 23-20-3 MB N $300
WR2564 LEAVING A BOOM UNATTENDED 23-20-3 MB N $800
WR2565 FAILURE TO DISPLAY COR MARKER AT HARVEST LOCATION 23-20-3 MB N $800
WR2566 FAILURE TO HAVE ID NUMBERS/LETTERS ON EQUIPMENT 23-20-3 MB N $800
WR2567 23-20-3 FAILURE TO HAVE CORRECT SIZE LETTERS/NUMBERS ON EQUIPMENT MB
WR2568 FAILURE TO PROPERLY TAG BRINE SHRIMP CONTAINERS 23-20-3 MB N $800
WR2570 UNLAWFUL RETURN-BRINE SHRIMP EGGS TO GREAT SALT LAKE 23-20-3 MB N $800
WR2600 UNLAWFUL TAKING OF PROTECTED WILDLIFE WHILE TRESPASSING 23-20-3.5 MB Y $680
WR2640 ALLOW A DOG TO TAKE PROTECTED WILDLIFE 23-20-3 MB Y $680
WR2650 UNLAWFUL CAPTURE/POSSESS/USE OF BIRDS IN FALCONRY 23-20-3 MB Y $290
WR2660 UNLAWFUL TAKING OF PROTECTED WILDLIFE FROM VEHICLE 23-20-3 MB Y $240
WR2661 UNLAWFUL TAKING WHILE SPOTLIGHTING 23-20-3 MB Y $240
WR2662 UNLAWFUL USE OF CONCEALMENT TO TAKE PROTECTED WILDLIFE 23-20-3 MB Y $240
WR2663 UNLAWFUL USE OF ATTRACTANT TO TAKE PROTECTED WILDLIFE 23-20-3 MB Y $240
WR2664 UNLAWFUL USE DECOYS/CALLS TO TAKE PROTECTED WILDLIFE 23-20-3 MB Y $240
WR2710 FAILURE TO HAVE WILDLIFE CHECK/SEALED IN SPECIFIC TIME 23-20-3 MB N $240
WR2720 UNLAWFULLY OPERATING OR USE OF A CWMU 23-20-3 MB Y $680
WR2725 UNLAWFULLY OPERATING OR USE OF COMMERCIAL HUNTING 23-20-3 MB N $680
WR2730 UNLAWFULLY HOLDING CONTEST W/PROTECTED WILDLIFE 23-20-3 MB Y $680
WR2740 UNLAWFULLY HOLD IN CAPTIVITY PROTECTED WILDLIFE 23-20-3 MB N $680
WR3000 WANTON DESTRUCTION OF PROTECTED WILDLIFE 23-20-4 MB Y $680
WR3003 WANTON DESTRUCTION OF PROTECTED WILDLIFE 23-20-4 MB Y $1,950
WR3006 WANTON DESTRUCTION OF PROTECTED WILDLIFE-FISH/MB 23-20-4 MB Y $400
WR3009 WANTON DESTRUCTION OF PROTECTED WILDLIFE-FISH/MB 23-20-4 MB Y $400
WR3012 WANTON DESTRUCTION OF PROTECTED WILDLIFE-SMALL GAME/MB 23-20-4 MB Y $400
WR3015 WANTON DESTRUCTION OF PROTECTED WILDLIFE-SMALL GAME-MB 23-20-4 MB Y $400
WR3109 WANTON DESTR PROT WILDLIFE – OVERLIMIT/OUT OF SEASON-MB 23-20-4 MB Y $400
WR3115 WANTON DESTR PROTECTED WILDLIFE BEF/AFT LGL HRS-MB 23-20-4 MB N $400
WR3209 WANTON DESTR PROTECTED WILDLIFE BEF/AFT LGL HRS-MB 23-20-4 MB Y $400
WR3215 WANTON DESTR PROTECTED WILDLIFE – OVERLIMIT-MB 23-20-4 MB Y $400
WR4103 UNLAWFUL IMPORT/EXPORT OF PROTECTED WILDLIFE 23-13-5 MB N $680
WR4104 ALLOW PROT WILDLIFE TO WASTE/SPOIL All BUT BIG GAME 23-20-8 MB
WR4105 ALLOW PROT WILDLIFE TO WASTE/SPOIL – BIG GAME 23-20-8 MB N $680
WR4106 UNLAWFUL DONATION OF PROTECTED WILDLIFE 23-20-9 MB N $290
WR4107 ADMINISTER/ATTEMPT TO ADMIN SUBSTANCE TO PROTECTED WILDLIFE 23-13-19 MB Y $680
WR4200 UNLAWFUL COMMERCIALIZATION OF WILDLIFE 23-13-13 MB N $680
WR4201 UNLAWFUL RECPT OF PROT WL BY BUTCHER/LOCKER/STORAGE PLANT 23-20-10 MB N $290
WR4300 UNLAWFUL DIVERSION/DRAIN OF PUBLIC WATER-PERSON 23-15-3 MB Y $290
WR4301 UNLAWFUL DIVERSION/DRAIN OF PUBL WATER-MUNIC/CORP 23-15-3 MB Y $290
WR4302 POLLUTION OF PUBLIC WATERS – INDIVIDUAL 23-15-6 MB Y $290
WR4303 POLLUTION OF PUBLIC WATERS – MUNICIPAL/CORPORATE 23-15-6 MB Y $680
WR 4304 FAILURE TO REPORT EXISTENCE OF AQUATIC INVASIVE SPECIES MA Y $1,950
WR4305 INVASIVE SPECIES PROHIBITED (POSSESSION) 23-27-201 IN N $160
WR4306 INVASIVE SPECIES PROHIBITED (RELEASE) 23-27-201 IN N $160
WR4307 INVASIVE SPECIES TRANSP/CONVEY W/O DECONTAMINATION 23-27-201 IN N $160
WR 4308 POSSESSION OF AQUATIC INVASIVE SPECIES MA Y $1,950
WR 4309 RELEASE OF AQUATIC INVASIVE SPECIES MA Y $1,950
WR 4310 TRANSPORT CONVEYANCE W/O DECONTAMINATION (AIS) MA Y $1,950
WR4311 PASS/TRAVEL TO STATION/CHECKPNT W/OUT PRESENTING CONVEYANCE 23-27-201(4) MB Y $680 May reduce to $160 for the first offense
WR4400 SEINING OF PROTECTED AQUATIC WILDLIFE 23-15-8 MB N $290
WR4401 POSSESS/TRANSPORT LIVE PROTECTED AQUATIC WILDLIFE 23-15-9 MB Y
WR4501 FAILURE TO PRODUCE LICENSE/DEVICE/WILDLIFE UPON DEMAND 23-20-25 MB
WR4502 INTERFERE W/CONSERVATION OFFICER/DEPUTY 23-20-18 MB N $680
WR4503 INTERFERE W/LEGAL HUNTERS/HUNTING ACTIVITY 23-20-29 MB N $680
WR4504 FAIL TO STOP AT DWR ROADBLOCK OR CHECKING STATION 23-20-19 MB Y $360
WR4600 JUVENILE HUNTING W/O PROPER ADULT SUPERVISION 23-20-20 MB N $170
WR4601 FAILURE TO WEAR HUNTER ORANGE 23-20-31 MB N $170
WR4700 IMPROPER TAG-BIG GAME/BEAR/COUGAR/FURBEARER 23-20-30 MB
WR4701 IMPROPER TAG – MIGRATORY BIRDS, SMALL GAME 23-20-30 MB N $170
WR4702 FAILURE TO TAG-BIG GAME/BEAR/COUGAR 23-20-30 MB N $680
WR4703 FAILURE TO TAG – MIGRATORY BIRDS, SMALL GAME 23-20-30 MB N $180
WR4800 DESTROYING DWR SIGNS/PROPERTY MB N $480
WR4801 TRESPASSING DURING WILDLIFE RELATED ACTIVITY 23-20-14 MB N $360
WR4802 UNLAWFUL POSTING OF PUBLIC LANDS 23-20-14 MB N $680
WR4803 DESTRUCTION OF PRIVATE PROPERTY 23-20-15 MB N $480
WR4820 UNLAWFUL USE, ACTIVITY OF/ON DWR LANDS 23-21-7 MB N $210
WR4821 UNLAWFUL USE/ACTIVITY OF/ON DWR LANDS (GRAZING) 23-21-7 MB N $210
WR4822 UNLAWFUL USE ON DWR LANDS (CAMPING MORE THAN 14 DAYS) 23-21-7 MB N $210
WR4823 UNLAWFUL USE/ACTIVITY OF/ON DWR LANDS (TRESPASS) 23-21-7 MB N $210
WR4824 UNLAWFUL USE/ACTIVITY OF/ON DWR LANDS (FOR COMMERCIAL GAIN) 23-21-7 MB Y $210
WR4850 FAILURE TO POST CO-OP WILDLIFE MANAGEMENT UNIT BOUNDARIES 23-23-7 MB N $150
WR4851 FAILURE TO PROVIDE HUNTERS WITH GUIDELINES 23-23-7 MB N $150
WR5000 AQUATIC INVASIVE SPECIES RULE VIOLATIONS R657-60 IN N $160
WR5001 FAILURE TO CERTIFY DECONTAMINATION R657-60-6 IN N $160
WR5002 FAILURE TO DISPLAY CERTIFICATION R657-60-6 IN N $160
WR5100 BRINE SHRIMP RULE VIOLATION R657 -52 IN N $730
WR5104 INTERFERENCE – ENCROACHMENT WITHIN 300 YDS R657-52-17 IN
WR5200 BIG GAME RULE VIOLATION R657 5 IN N $190
WR5201 UNLAWFUL METHODS OF SPOTLIGHTING W/WEAPON IN POSSESSION R657-5-13 IN
WR5202 NO REQUIRED EVIDENCE OF SEX/SPECIES/AGE ATTACHED TO CARCASS R657-5-17 IN
WR5203 FAIL TO HAVE WILDLIFE CHECK/SEALED IN SPECIFIED AMT OF TIME R657-5 IN N $190
WR5204 AERIAL LOCATE WILDLIFE W/IN 48 HRS OF BIG GAME HUNT R657-5-14 IN N $190
WR5207 UNLAWFUL PURCHASE OF A LICENSE-WAITING PERIOD VIOLATION R657-5-3 IN N $190
WR5208 UNLAWFUL PURCHASE OF MORE THAN ONE PERMIT R657-5-3 IN N $190
WR5209 POSSESS UNQUIVERED ARROWS IN A VEHICLE R657-5-11 IN N $110
WR5210 HUNTING BIG GAME WITH A USED OR DETACHED TAG R657-5-17 IN N $190
WR5211 SHOOTING IN A RESTRICTED OR CLOSED AREA R657-5-17 IN N $190
WR5300 BEAR RULE VIOLATION R657-33 IN N $190
WR5304 UNLAWFUL PURCHASE OF A LICENSE-WAITING PERIOD VIOLATION R657-33-3 IN N $190
WR5307 UNLAWFUL METHODS OF SPOTLIGHTING W/WEAPON IN POSSESSION R657-33-10 IN N $190
WR5350 COUGAR RULE VIOLATION R657-10 IN N $190
WR5352 FAIL TO LEAVE EVIDENCE OF SEX/SPECIES ATTACHED TO CARCASS R657-10-14 IN N $190
WR5354 UNLAWFUL PURCHASE OF LICENSE/TAG-WAITING PERIOD VIOLATION R657-10-13 IN N $190
WR5355 UNLAWFUL METHODS OF SPOTLIGHTING W/WEAPON IN POSSESSION R657-10-10 IN N $190
WR5400 FISH/CRAYFISH RULE VIOLATION R657-13 IN N $140
WR5401 UNLAWFUL POSSESSION OF CORN/BAIT WHILE FISHING R657-13-12 IN N $140
WR5402 FAIL TO LEAVE EVID OF SEX/SPECIES ATTACHED TO CARCASS -FISH R657-13-18 IN N $140
WR5500 FURBEARER RULE VIOLATION R657-11 IN N $190
WR5503 DESTROYING, REMOVING, OR POSSESSING ANOTHERS TRAPS R657-11-10 IN N $190
WR5504 UNLAWFUL METHODS OF SPOTLIGHTING W/WEAPON IN POSSESSION R657-11-14 IN N $190
WR5600 TURKEY RULE VIOLATION R657-54 IN N $140
WR5601 FAILURE TO LEAVE EVIDENCE OF SEX/SPECIES ATTACHED TO CARCASS R657-54-12 IN N $140
WR5602 UNLAWFUL METHODS OF SPOTLIGHTING WITH WEAPON IN POSSESSION R657-54-16 IN N $140
WR5603 HUNTING TURKEY WITH A USED OR DETACHED TAG R657-54-11 IN N $140
WR5650 UPLAND RULE VIOLATION R657-6 IN N $140
WR5651 FAILURE TO LEAVE EVIDENCE OF SEX/SPECIES ATTACHED TO CARCASS R657-6-17 IN N $140
WR5652 HUNTING MIGRATORY BIRDS W/O HIP REGISTRATION R657-6-3 IN N $100. Dismissed upon proof of prior registration
WR5653 UNLAWFUL METHODS OF SPOTLIGHTING WITH WEAPON IN POSSESSION R657-6-24 IN N $140
WR5675 GAME BIRDS AND DOG TRAINING RULE VIOLATION R657-46 IN N $140
WR5700 WATERFOWL RULE VIOLATION R657-9 IN N $140
WR5701 FAILURE TO LEAVE EVIDENCE OF SEX/SPECIES ATTACHED TO CARCASS R657-9-24 IN N $140
WR5702 HUNTING MIGRATORY BIRDS W/O HIP REGISTRATION R657-9-33 IN N $100. Dismissed upon proof of prior registration
WR5703 FAIL TO RETRIEVE MIGRATORY WATERFOWL R657-9-19 IN N $110
WR5704 UNLAWFUL DISCHARGE OF FIREARM ON WATERFOWL MGMT AREA R657-9-9 IN N $110
WR5705 HUNTING MIGRATORY BIRDS WITH AN UNSIGNED STAMP R657-9-3 IN N $110
WR5708 HUNTING WATERFOWL WITH A USED OR DETACHED TAG R657-9-5 IN N $140
WR5709 SHOOTING IN A RESTRICTED OR CLOSED AREA R657-9-30 IN N $140
WR5800 FALCONRY RULE VIOLATIONS R657-20 IN N $140
WR5900 ZOOLOGICAL ANIMAL COLLECTION/IMPOR/POSSESS RULE VIOLATION R657-3 IN N $140
WR5901 AMPHIBIAN/REPTILE COLLECTION/POSSESSION RULE VIOLATION R657-53 IN N $140
WR5940 WALK-IN-ACCESS RULE VIOLATIONS R657-56 IN N $140
CALL/TXT UTAH WILDLIFE ATTORNEY JAKE GUNTER (801) 373-6345 FOR A FREE CONSULT. HIRE JAKE BEFORE YOU ARE INTERVIEWED BY WILDLIFE DNR CONSERVATION OFFICERS