COMMON "GOTCHAS" AND MANDATORY MINIMUMS IN UTAH CRIMINAL LAW
CALL/TXT CRIMINAL DEFENSE ATTORNEY JAKE GUNTER (801) 373-6345. LET HIS 20 YEARS' EXPERIENCE WORK FOR YOU
What is a Mandatory Minimum in a Utah Criminal Case?

Mandatory minimums are automatic sanctions that the criminal court judge has no control over. Mandatory minimums are generally in these area: (1). Driver license suspensions. (2). Mandatory jail or prison. (3). Mandatory fines. (4). Mandatory restitution. (5). Mandatory classes.
What is a GOTCHA in Utah Criminal Law?
A Gotcha in Utah criminal law is something unexpected and not planned for that's frustrating for your client (Beyond Frustration). You hire a Utah criminal defense attorney to bring certainty to the uncertain situation.
COMMON MANDATORY JAIL OR OTHER MANDATORY TERMS IN UTAH CRIMINAL LAW.
Utah Wildlife Resources Act. Utah Code 23A-1-101. The Utah wildlife code governs poaching and DNR crimes along with transport of wildlife, exporting of wildlife and much more. Utah's wildlife code has 15 chapters.
(a). Jail. Felony 3 Wanton Destruction of wildlife (Read Poaching) for a trophy animal has a mandatory 20 days jail.
(b). Restitution. Mandatory wildlife restitution is enumerated at set rates for poached animals. Examples, illegal taken deer are an automatic $400. A bald eagle is an automatic $1,000, etc.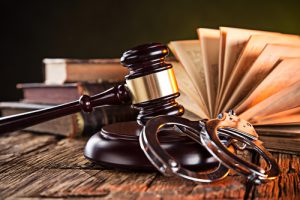 Failure to Register as a Sex Offender—30 Days Jail Mandatory
Failure to register as a sex offender in Utah has a mandatory 30 day jail sentence and at-least one year of probation. See 77-41-107. Penalties. Plus you get an addition one year on the register for failure to register.
Utah DUI Mandatory Minimums. Utah Code 41-6a-501. Utah's DUI (driving under the influence) laws are found in the Utah Traffic Code at Chapter 6. Utah's DUI laws are always changing and have the most mandatory minimums of any statutory criminal scheme in Utah.
(a). Regular DUI Jail. First offense DUIs carry 2 days jail or community service. Second offense DUIs carry 10 days or 5 days jail with 30 day ankle monitoring. (As of 2023)
(b). Extreme DUI Jail. Extreme DUIs are where you had two plus illegal drugs in your system, or drugs and alcohol in your system, or a BAC of .16 or above. First offense extreme DUI is 5 days jail, or 2 days jail with 30 days ankle monitoring. Second offense extreme DUI within 10 years of a prior DUI conviction of any type, 20 days jail, or 10 days jail and 60 days ankle monitoring. (As of 2023)
(c). Felony Extreme DUI Jail. 120 days jail and 120 day home confinement with ankle monitoring which include substance abuse monitoring.
DUI Licensing Sanctions. Utah DUI licensing sanctions are like DUI mandatory jail terms, there are many. The basics are that your lose your license for 120 days on a first offense DUI, two years for a second offense occurring within 10 years. Breathalyzer refusals have an 18 month first time refusal suspension and a second refusal has a 3 year mandatory suspension. Juvenile DUI licensing sanctions need to be looked up every time, but generally suspend for 6 months, or until they turn 21, whichever is longer.
(d). Crime of Refusing Chemical Tests. Utah Code 41-6a-520.1. Refusing a roadside portable breath test ("PBT") is legal and you should generally refuse it. Refusing a blood draw order by a judge or a chemical breathalyzer by the police back at the station is a crime. First offense refusing a chemical test carries two days consecutive jail at-least and follows the DUI mandatory jail terms outlined in 41-6a-505 for first, second and third DUIs.
(e). Interlock. First offense DUI type convictions require 18 months of an interlock device.
(f).  Not a Drop. You are considered a "Not a Drop Driver." Meaning you can't drive with any alcohol in your system following DUI convictions.
(g). Probation. Any high BAC, extreme DUIs or second offense DUIs you are required to have supervised probation. Fines are mandatory and set for DUIs. Felony DUIs generally place you on Adult Probation & Parole.
Minor In Possession of Alcohol—License Suspension.
First offense minor in possession of alcohol will suspend you license for 1 year unless you take an alcohol awareness class and the judge approves early reinstatement of your license. See Utah Code 53-3-219 and 32B-4-409.
Second offense minor in possession of alcohol will suspend your license for 2 years, subject to early reinstatement by the judge.
Drag Racing–License Suspension.

First conviction for drag racing have a 60 day mandatory license suspension.
Second conviction for speed exhibition or drag racing have a 90 day license suspension.
See Utah Code 41-6a-606 and 53-3-220.
Sex Offenses—Mandatory Prison Terms.
The Utah sex offense code found at 76-5-401 et seq has many mandatory minimum prison sentences for children offenses. Many sexual offense convictions trigger mandatory sex offense registration under 77-41-101. Any attorney handling sex offenses will have read and re-read the sex offense registry act and the sexual offenses code many times over.
Domestic Violence Convictions—Lautenberg Amendment Firearm Restrictions.
Most convictions for domestic violence using violence make you a restricted firearms persons under Utah and federal law. The Lautenberg Amendment makes it a felony for anyone convicted of a misdemeanor crime of domestic violence on an intimate part from shipping, transporting, receiving or possessing firearms under federal law. See Utah Code 76-10-503 and 18 USC 922(g)(9),
Police/Military Personnel/Security Guards. Being a firearms restricted person under Lautenberg or Utah law is the death nail for police and military personnel. A 17 year career with a retirement on the horizon is all lost with a domestic violence conviction.
Firearms Restrict Persons.
Utah Code 76-10-503 lists the many ways you can be a firearms restricted person. You lose your firearms rights for any felony conviction and most domestic violence convictions.
Mandatory License Suspension Non-DUI.
Any working Utah criminal defense attorney is intimately aware of 53-3-220. The Utah Driver Licensing Act at section 220 lists many, many criminal convictions that will suspend your driver's license.
Here are a few convictions that make the suspending list:
(i). manslaughter, negligent homicide while driving. (ii). DUIs. (iii). Perjury or the making of a false affidavit to the driver's license division. (iv). Any felony under the motor vehicle laws of this state. (v). Any other felony in which a motor vehicle is used to facilitate the offense. (vi). Failure to stop and render aid. (vii). Two charges of reckless driving, impaired driving, or any combination of reckless driving and impaired driving committed within a period of 12 months. (ix). Failure to bring a motor vehicle to a stop at the command of a law enforcement officer. (x). A felony discharging or allowing the discharge of a firearm from a vehicle. (xi). Using explosives or chemical devices from a vehicle. (xii). Drag racing, speed exhibition. (xiii). Interlock violations. (xiv). Refusing a chemical test. (xv). All drug offenses unless specific findings are made by the judge saving your license.
Increase of sentence for violent felony if body armor used. Utah Code 76-3-203.7.
Using body armor during a defined violent felony can increase your mandatory prison time to 1, 2 or 6 years to life for felony convictions. The jury has to find beyond a reasonable doubt that you intended to use body armor to facilitate your violent felony.
Habitual violent offender — Definition — Procedure — Penalty. Utah Code 76-3-203.5.
If a jury finds beyond a reasonable doubt that you are a habitual violent felony offender your sentences are enhanced. Felony 3 and felony 2 convictions are treated like felony 1 convictions. Felony 1 convictions remain felony 1 convictions, but you are never eligible for probation only and the Utah Board of Parole and Pardons can take the enhancement into consideration when determining your indeterminate sentence.
Utah's Child Abuse Registry.
Utah's child abuse registry mirrors the sex abuse registry. There is a 10 year and lifetime registry upon conviction of certain offenses. See Utah Code 77-43-101.
Every time a child abuse is charged you must look at Utah's child abuse registry to see if a conviction will require registration.
Utah's White Collar Crime Registry.
Utah has a listing of every financial crime that will get you placed on the white collar crime registry. See Utah Code 77-42-101.
COMMON GOTCHAS IN UTAH CRIMINAL LAWLetting Criminal Case Close Unsuccessfully—Never Expunge it.
Utah is seriously liberal when it comes to criminal expungements. But if your Utah criminal case ever closes unsuccessfully, you can never expunge it. It will be there forever.
Letting Criminal Fines go to State Office of Debt Collection.
Failure to pay all fines or criminal restitution will never allow you to expunge that particular crime.
Trying to Expunge "Violent Felonies" for Adults Versus Juveniles.
Any attorney who doesn't do many Utah expungements will get surprised when they try to expunge a defined violent felony. Violent felonies are defined at Utah Code 76-3-203.5 and can never be expunged. Other types of felonies just have a seven year waiting period. You first run a 402 sentence reduction motion and get the felony to a violent misdemeanor in order to expunge it.
There is not violent felony bar to juvenile expungements.
Sentencing Protective Orders and Later Expungements.
Most criminal protective orders go away when the case ends. But sentencing, or continuous protective orders stay open forever until ended by the judge. The problem is that continuous protective orders bar any expungement until the protective order is lifted. This often requires a hearing.
402 Sentence Reductions—Already Used in Plea Bargain.
76-3-402 sentence one-step reductions are the awesome. They can make such a difference to people when your felony is reduced to a misdemeanor thus restoring many civil rights.
The gotcha occurs when you run a 402 reduction but didn't read the docket report first to see if a one-step 402 was already used in the original plea bargain. If the case already burned a 402 one step reduction, you will need prosecutor permission for a 2-step reduction—a much harder sell.
402 Reductions on Registry Offense. You can't run 402 sentence reductions on cases where the person is still actively registering on the child abuse, kidnap or sex offense registry. Once their registration requirements expire you can run 402 sentence reductions.
Utah's Central Information System and Licensing Information System Registries.
When you are charged with child abuse, convicted of child abuse, or investigated, but not charged or convicted of child abuse, you are often placed on the Central Information System and/or the Licensing Information System. The CIM and LIS are private, non-public governmental databases of people who committed child abuse. These databases are used to screen people who will work with children.
The key statute to read on the CIM and LIS is 80-2-1001. Management Information System — Contents — Classification of records — Access.] and 80-2-1001. Management Information System — Contents — Classification of records — Access.
Waiver of Ability to Challenge DCFS Findings by Pleading Guilty.
DCFS administrative findings of child abuse and neglect are challengeable, but not when you plead guilty to the criminal charge forming the basis for the supported finding. Any type of no contest, guilty or plea in abeyance will forever waive your right to challenge DCFS findings.
Substantiated DCFS Findngs—Never Expungeable.
Another Gotch is thinking that you can challenge the DCFS findings and if you lose, you can expunge them later. Some, but not all DCFS findings are expungeable under the administrative rule as of 2023. If you challenge a DCFS finding and the finding is substantiated against you, it is never expungeable. See DCFS administrative rule R512-765(b)(4). Expungement of DCFS Allegations.
Interstate Compacts—Convicting State Sharing with Home State
There are many interstate cooperating compacts that track individuals with criminal convictions.
NonResident Violator Compact. For traffic there is the interstate nonresident violator compact which tracks and transfers traffic convictions between the home state and sending state. See Utah Code 53-3-701.
Wildlife Poaching Crimes. Utah is a member of the Interstate Wildlife Violator Compact, which is an agreement among 49 U.S. states to honor each others' decisions to deny licenses and permits to poachers.
Failure to Appear in Court. Your failure to appear on a basic traffic citation will ultimately suspend your license in your home state.
Fugitive from Justice Warrants. Skipping out on a felony charge where a warrant is issued will transfer to other states. Once you are picked up, you will go through the extradition process. You are also charged with the expenses of the fugitive warrant, transportation, lodging, etc.
Consecutive or Concurrent Sentencing.
Concurrent sentencing is the norm in Utah, but consecutive is allowed under Utah Code 76-3-401. Not being aware that the judge may consecutively sentence is a major gotcha in Utah criminal law. Sentences can be consecutive to each charge within an single case, or two or more case can be consecutive to each other.
Judge Rejecting Plea Bargain.
Only a judge can accept a proposed plea bargain. Normally judges 99 percent of the time will accept the party's proposed plea bargains, but not always. It is always shocking when your plea is not approved by the court. Knowing your judge and their particularities is important on strange or creative plea bargains.
Judge Rejecting Sentencing Agreements.
Like plea bargains, only judges can accept proposed sentencing agreements between the prosecutor and defense. The problem with sentencing agreements being rejected by the judge is that you often cannot undue the plea bargain that was struck and you are stuck with the judge's sentence. If a plea bargain is not agreed to by the judge, you can start over. If a sentence agreement is rejected by the court, you are stuck with the judge's sentence.
High BAC DUIs/Accident Injury Cases.
High BAC of .16 or above require supervised probation and will be a surprise if you thought court probation was going to occur.
Sames surprise happens when you have a DUI causing injury or an accident. These types of DUI you must be careful because the judge may exceed the mandatory minimum jail sentence.
2 Reckless Drivings or DUI in 12 Month Period—Suspension.
Reckless driving by itself doesn't suspend you license. But 2 reckless driving convictions or in combination with a DUI during a 12 month period can suspend your license. Utah Code 53-3-220(a)(viii) reads:
(viii) two charges of reckless driving, impaired driving, or any combination of reckless driving and impaired driving committed within a period of 12 months; but if upon a first conviction of reckless driving or impaired driving the judge or justice recommends suspension of the convicted person's license, the division may after a hearing suspend the license for a period of three months;
Your client will be super surprised when their license is suspended after you told them it would not be.
Minors Under 21 and Reckless Driving GOTCHA.
Normally reckless driving by itself doesn't suspend a person's license, unless they have points issues. Reckless driving carries 80 points. Minor drivers under 21 only get 100 points and at 70 points the driver's license division will start to discipline or suspend their license. Another super fun surprise to your client.
Retail Theft Civil Treble Damages.
Utah's criminal retail theft statute has bail schedule fines. It also has treble damages for retailers who sue criminal defendants for the underlying theft. Treble damages are three times damages.
Example. $150 Ring. A $150 ring with treble damages turns into $450 in a civil case or demand.
Pleas in Abeyances and Large Criminal Restitution Amounts.
Another Gotcha, but for the client only, is where you get a super sweet plea in abeyance on financial crimes which entail a large restitution amount that can't possible be paid off in time. Thus dooming the "no conviction" benefits of a plea in abeyance and revoking the plea.
Example. F2 Forgery. You have an offer of a plea in abeyance, no conviction for a three felony 2 forgery charges. A combined $25,000 in restitution accompanies the plea. Pleas in abeyance can only be 36 months long and you must pay off all restitution to successfully complete your plea in abeyance and get the case dismissed. There is no way the defendant can pay this off and the plea in doomed from day one.
Interaction Between Civil and Criminal Cases.
Unexpected Victim Restitution. When handling a Utah criminal case you are always looking out for restitution and ways to handle it. The worst is when you successfully negotiate a plea bargain only to have the Utah Office for Crime Victims subsequently file a motion for massive restitution for counseling and medical bills. It is the late filing that is so bad and unexpected, not that they are seeking victim restitution. Victim restitution is a part of Utah criminal law. Being surprised by massive amounts is not.
Collateral Civil Money Damage Case. More and more victims of sexual assault in criminal cases are filing concurrently or subsequent to the plea entry civil suits for money damages. When entering any plea a no contest plea is preferred to avoid civil liability. Guilty pleas are admissions that can be used against you by the victim in their potential civil case for money damages.
CALL/TXT CRIMINAL DEFENSE ATTORNEY JAKE GUNTER (801) 373-6345. LET HIS 20 YEARS' EXPERIENCE WORK FOR YOU